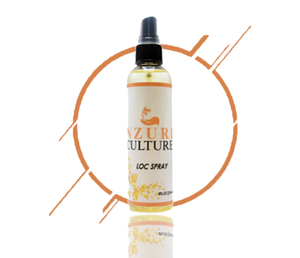 Nzuri Culture Loc Spray
Our Nzuri Culture Loc Spray is an oil that contains a light herbal technology infused with soy, jojoba oil. Our natural hair spray contains essential Vitamins along with both anti-fizz and anti itch ingredients. This product works great for both natural and chemically treated hair. Nzuri Culture Loc Spray will leave you hair remarkably richer, stronger, with superior shine.
Vitamin A: Promotes growth and development
Vitamin D: Promotes follicle stimulation and hair growth.
Vitamin E: To counteract hair loss from stress.